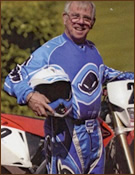 Robbie Allan - Scottish Team Manager
Robbie was Scotland's first ever motorcycle
rider to compete in the Dakar Rally. Robbie rode as a privateer and at 65 this was not a light undertaking. What a challenge and achievement this was. This shows a man with metal and courage.
His Dakar achiements have lead to this years Scottish Riders taking part in the 2008 Dakar Rally. He has influenced us through his ultimate Braveheart achievements. Below is a brief history of Robbie's motorcycle career to date: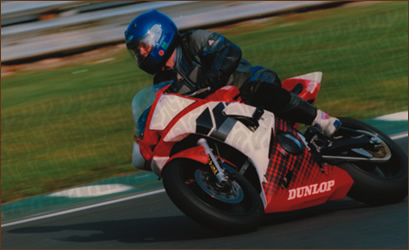 Date of Birth: 21.06.41
Born at: Garlogie, Aberdeenshire, Scotland.
Presently living: near Lesmahagow, Scotland since 1979.
Marital Status: Married to Margaret for 41 years. Has a son, Robbie and 2 daughters, Jennifer and Olive. Plus 7 Grandchildren, Lauren, Mark, Faye, Alison, Robert, Megan and Owen.
Height: 5ft 7"
Weight: 12st 7lb
Hair Colour: Grey now!
Eye Colour: Dark Brown
Ambition: To finish Dakar Rally 2007
Hobbies: Watching boxing and John Wayne films on TV and cycling.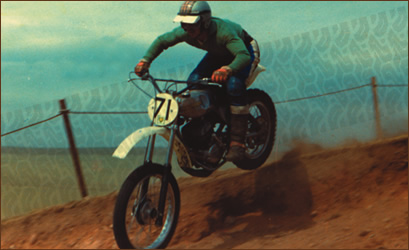 Motorcycle Background:
Started Riding Motorcycles competitively at age of 15 and has held a competition licence since then.
Has competed in Trials, Grass Tracks, Scrambles, Speedway, Road Racing, Enduros including riding in the Manx Grand Prix, TT Races, Scottish six day trial.
Represented Scotland in both the Inter Club Trial and Motorcross Teams.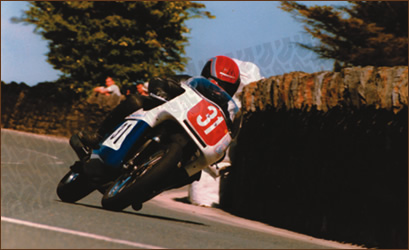 Racing History:
2006 Completely devoted to training for Dakar 2007
2005 & 2004 Runner up in UK endurance Championship
2003 UK Endurance Champion
1997 First season in UK Endurance Championship, continued til 2005
1996 Best Classic Manx Grand Prix, 10th on 500cc Norton Westlake
1991 Best TT Result, 23rd on 60cc Honda.
1987 First TT Race
1983 First Classic Manx Grand Prix
1978 Clerk of the Course at Scotlands only 250cc Motocross GP
1970s Continued in Motocross and Trials and had many successes
1968 Scottish Scrambles Championship Runner Up
1966 Competed for a season on Road Racing
1960s Continued in Scrambles and Trials winning numerous times
1958 Competed in his first Road Race
1957 Started competing in Scrambles, Trials and Grass Tracks