Inspired by what we are doing?
Would you like to get involved with something that is globally recognised?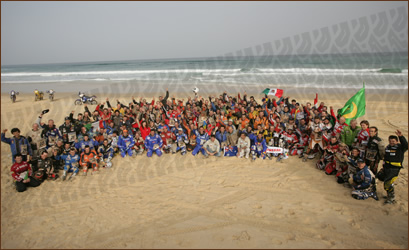 Something that would give you the partner, a new outlook to your business. You don't have to be involved with motorsport to get a return from this!
We are looking for financial partners to become involved with us, whether as a principal partner or a partner with a modest input we will welcome you into the team.
We are Privateers with no unlimited factory budget but what we do have is the determination to succeed, you will get value for money by coming on board with us.
How it will Look
These guide pictures show how a bike and Helmet can look once painted in a Partners Team colours. How will they look In YOUR colours.
Contact me now so that we can discuss the opportunity available or make an immediate donation via Pay Pal.
CONTACT DETAILS
Race Team Coordinator
Jack Buchan
Tel / Fax 0141-643-2959
Mobile 0781-675-7504
Email jack@buchansdakar.co.uk